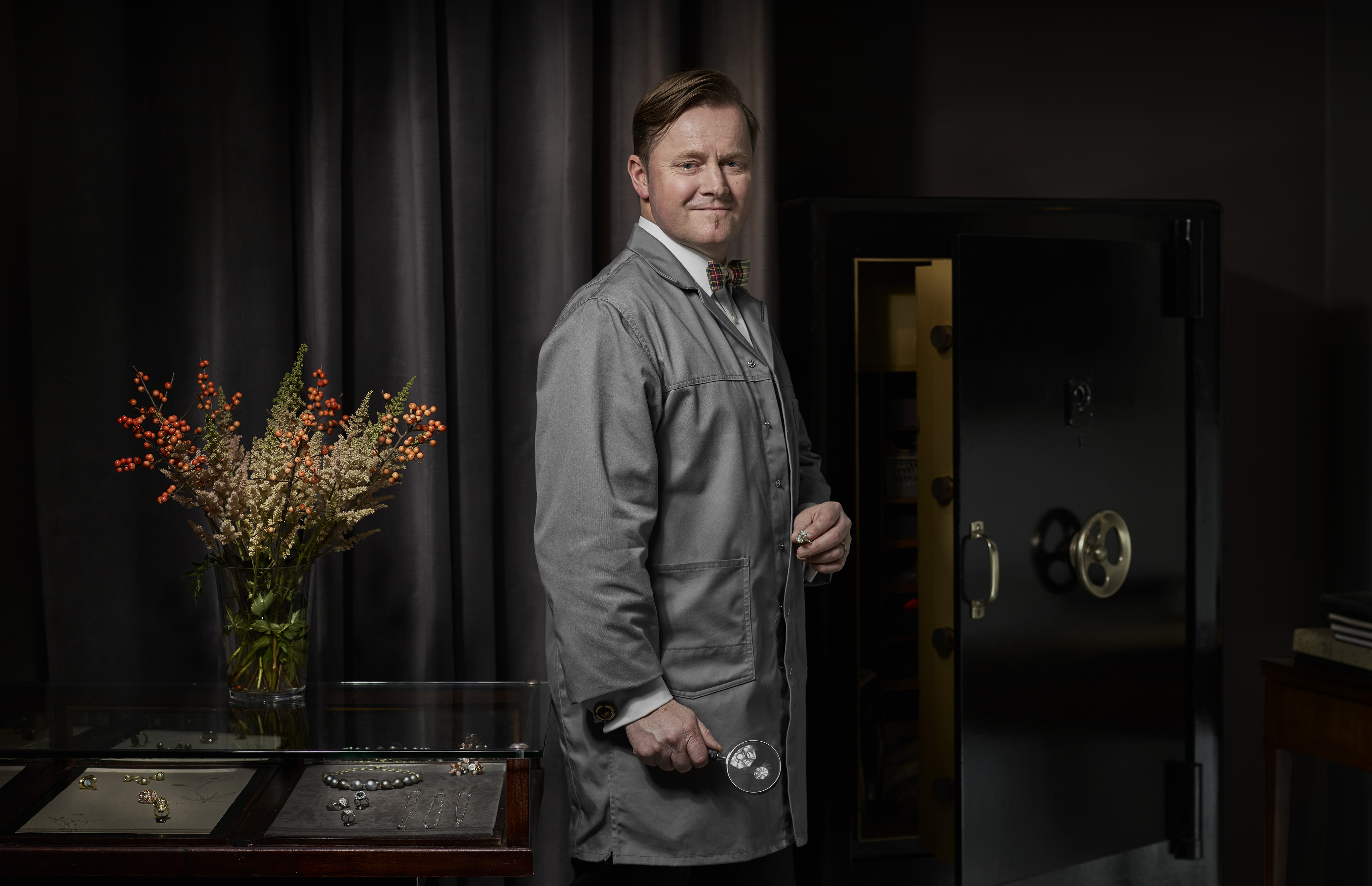 Peter Krebs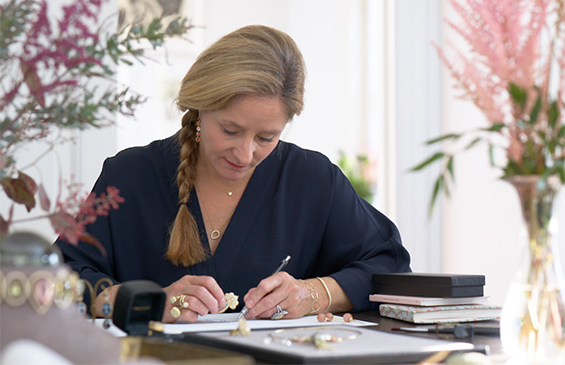 Anna Hyllested
Discreetly located on the medieval square Nikolaj Plads in the heart of Copenhagen, close to Kongens Nytorv, Master goldsmiths KREBS . HYLLESTED are celebrated for their unique contemporary jewellery and bespoke designs for the discerning individual since 1999.

Whereas today a substantial number of goldsmith workshops concentrate on serial production, trends and mass production, KREBS . HYLLESTED carry out specialized, exclusive jeweller´s work based on individual solutions and 100 % tailor made handcrafted jewellery. The complete working process, from sketches, model, the production, setting of gems and polishing to the finished precious piece of jewellery is carried out in close consultation with you as a customer at our workshop.

We take no shortcuts. Only perfection matters.

No compromise can be found when it comes to the traditions of fine craftsmanship.

Our supreme intension is to advise and guide our customers. In respect of this, we often make drawings and sketches beforehand in close collaboration with You as the customer. Our greatest ambition is for the customer to always feel that You have Your own personal jeweller.
OUR STORY
Since the early years, we have been committed to creating the most exquisite jewels due to our remarkable craftsmanship. We completed our apprenticeship at well-known goldsmiths in Copenhagen in 1998 and 1999. Her Majesty The Queen Margrethe II presented Peter Krebs with a medal for his work. HM has been one of our many loyal clients over the years.

We constantly seek new ways in which to craft our designs. Therefore we can ensure that You will receive KREBS . HYLLESTED´s exacting craftsmanship and devotion.

KREBS . HYLLESTED specialises in bespoke jewellery, but also create reproductions of vintage jewellery and re-fashion old heirlooms to give them a new life. Family jewellery of great sentimental value is repaired, carefully and respectfully, or we transform it into an entirely new piece of jewellery.
WHAT INSPIRES US?
We find our inspiration in contemporary art as well as in the aesthetics of the antique period - anchored in centuries-old traditions and great craftsman's creations. The distinctive botanical world is always of great inspiration. Often we are inspired by the stories that the materials tell us – and certainly we listen to the stories, the moods, the feelings of our customers to bring their passion into the jewellery.
We have always been attracted to the unique reflection of the light - in diamonds and other precious gemstones, and to the amazing luster on pearls made by nature. We feel lucky to work with all these divine materials every day; they have always been a major inspiration to us.
OUR LOCATION
The discreet location is no coincidence. It allows You as a client with passion for unique jewellery, in peace and quiet to order and purchase Your jewellery in the comfort and convenience of a private studio.


Your´s sincerely,

Anna Hyllested and Peter Krebs